Employee Area
Welcome EquipAzul!
A section specially designed for you, giving you quick access to all your needs.
What can we help you with?
Employee Portal
Get access to all your personal documentation and company notifications.
Training Site
All your training history, courses and material is just one click away!
Pacotron Web
Get access to the Azul in-house Operations Management System.
KPI's Dashboard
Information is key, check here how our performance is doing.
TrueBlue!
Get to know the EquipAzul benefits' programme and our special collaborators.
Blue Stars
All you need to know about the Azul Recognition Programme for our staff.
eCrew
Access the Ryanair e-Library where you will find all documentation you need.
Microsoft 365
Log in to all your Microsoft 365 products, apps and services on-line.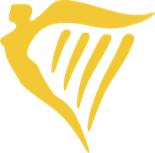 The best kept secret… our EquipAzul.
The strength of the team is each individual member. The strength of each member is the team. Feel proud of the team you belong to, because it is not just a regular team, it is the best team!
Our people have made Azul the success story that it is today, your continue hardwork, commitment and dedication will ensure we reach our vision and accomplish our mission .
You are vital to the success of our organisation, which is why we are comitted to hire, develop, recognise and reward the best team in the business.
Richard Reilly – Azul General Manager.